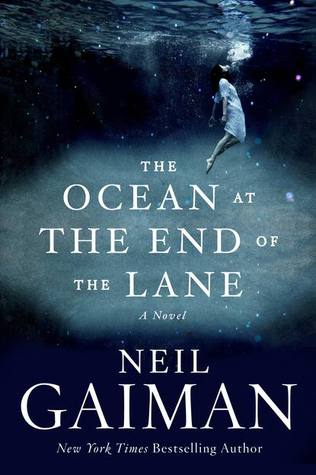 After a less-than-stellar review in Entertainment Weekly, I was going to skip Neil Gaiman's latest, The Ocean at the End of the Lane. But Amy at New Century Reading said it was good, and my friend had it for sale in the comic shop, so I bought and read it.
The book is short and disturbing, like much of Gaiman's work. Young boy meets interesting people, adventures and bad things happen, adults are thoughtless and cruel, boy grown into man struggles to remember the sacrifice made by a young woman on his behalf.
Oh, did that sound like Julian Barnes' The Sense of an Ending? Because the two books felt awfully alike to me, though Gaiman's is narrated from the point of view of a seven-year old, and Barnes' by a man who is emotionally about seven.
Short and strange, it felt like both and neither a book for adults and children, though except for one sex scene and some gruesome threats, I'd say it skews more toward children. There were many elements that recalled Madeleine L'Engle's A Wrinkle in Time to me.