August 20th, 2014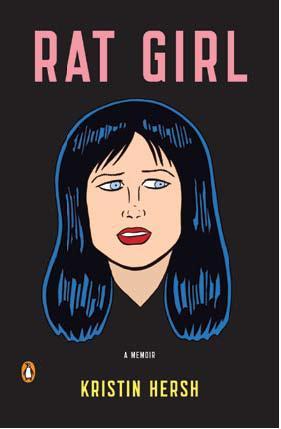 Every once in a while, my husband urges a book on me. He doesn't do it often. This might be to his credit, but he admitted recently it's a comparative scale. He really wants me to read Cloud Atlas so he can re-read it and we can watch the film together. So everything he reads that he wants to recommend, he asks, do I want her to read it more than I want her to read Cloud Atlas? In rare cases, the answer is yes, as with Rat Girl by Kristin Hersh.
If Americans thought music and art belonged together, they wouldn't have the Grammys.
Rat Girl is Hersh's memoir of 1985. She was enrolled in college but homeless by choice, and a member of a rising band in the Boston punk scene. She also had increasing mental difficulties tied to a childhood car accident.
She refers to her half sister, Tea, who in real life is her stepsister Tanya Donnelly, who went on to The Breeders and Belly. We also get to meet Betty, Kristin's classmate at college before she moves to Boston with the band. Betty is older and claims to have a colorful Hollywood past. The reader, like Kristin, wonders throughout if Betty is crazy, a liar, or telling the truth.
Two significant things happen in the last part of the book. Unfortunately, I found them detailed on the book cover, and would much rather have been surprised by them unfolding. So if you read the book, try not to read about it.
With its evocative prose-poetry, detailing of the rising punk scene, and magical realism, the book reminded me strongly of Francesca Lia Block's Dangerous Angels series of young-adult novels, which began with Weetzie Bat.
I am abashed to say I dragged my feet when my husband suggested it. I didn't particularly care for the music of Throwing Muses, or Hersh's voice. So it was interesting to read that Hersh doesn't think she has a good singing voice, and is surprised by the band's success. They wrote songs for themselves; that other people liked them too was a bonus.
I enjoyed getting insight into Hersh's post-trauma brain, and her lovely and disturbing creative process.