or, "I Have a Severe Book-Buying Problem"
I knew this Summer of Shelf Discovery project would hit me in a weak spot. Oh, sure, I'll just read one book from each chapter. I'll get what I don't have from the library. I won't make a searchable spreadsheet out of the 74 books, and go to every Half Price Books in my area. No, not me.
Here is what I've learned. Treasures abound in the clearance sections at Half Price Books. Also Uncle Hugo's has used young-adult books! Also, see above. I have a severe book-buying problem. But oh, aren't they just lovely?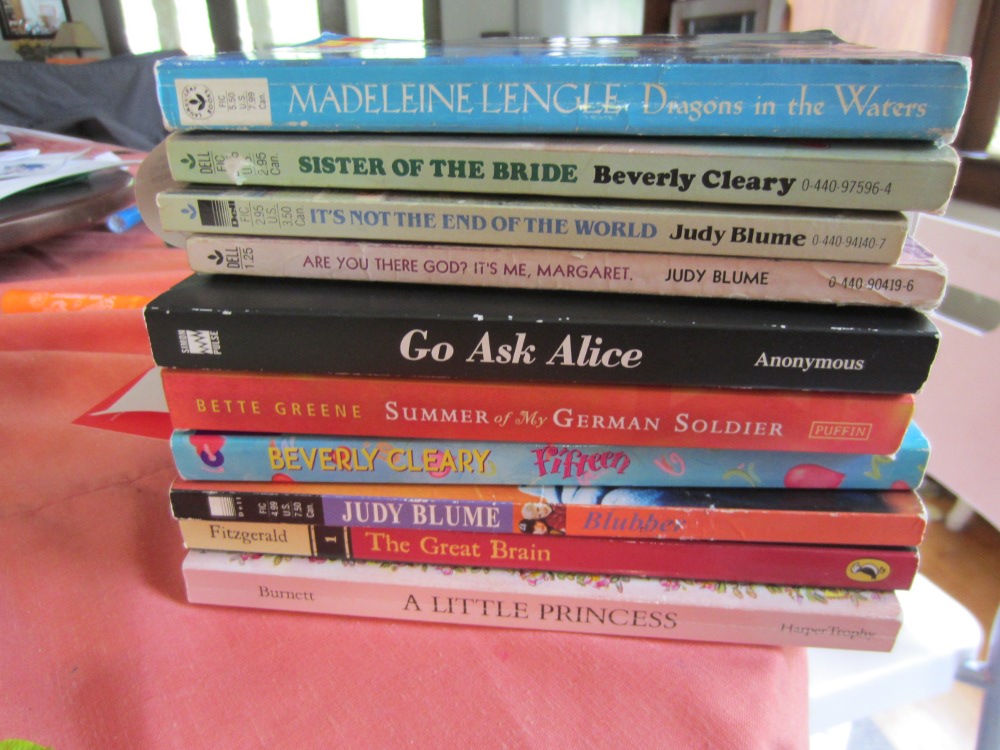 As you can see, not all of these are from Shelf Discovery. But some, like Dragonsong and Dragonsinger by Anne McCaffrey, were what I read growing up, so adding them to the library feels right.
Hmm. The photos look like they're in a fun mirror. But it's easy to read the titles, so I'll leave them, unless you disagree.