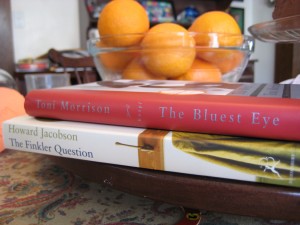 As I mentioned in my last post, having multiple books groups as the Tournament of Books approaches does not help me curb my predilection for book buying.

The Bluest Eye by Toni Morrison, as I've not read it, and this edition has a new essay by the author.
The Finkler Question by Howard Jacobson, winner of last year's Man Booker prize, a contestant in the ToB, and literature about religion.