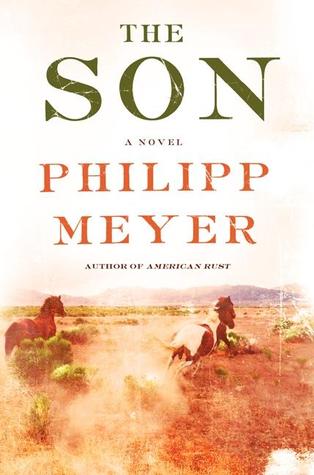 Never would've picked up The Son by Philipp
Meyer if it weren't on this year's Morning News Tournament of Books. (I know, I know, I write that a lot.) A sweeping saga of a Texas family starting with kidnap by Comanches and ending with oil tycoonery? But I found it hard to put down this 500+ pager. I'd read to the end of a section, intending to stop, then just keep going.
It's the braiding of three narratives: Eli, the patriarch, who was kidnapped by Comanches as a boy and lived with them for years before becoming a cattle rancher. Peter, his son, never comfortable with how the family got and kept its land and wealth. And Jeannie, Eli's great grand-daughter, the only one Eli considers worthy to inherit the family business.
There is blood and violence throughout, not just in Eli's tale. But Peter's conscience, and Jeanne's struggle to be taken seriously as a woman in business by peers and her family, kept me equally involved.