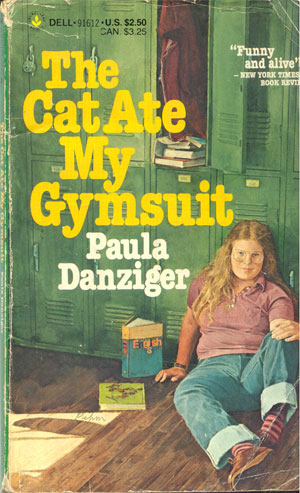 Last week I finished The Karamazov Brothers (woo!), and cast about for a a sorbet of a book, a mezzo, something that would be fast, funny, female and modern. I landed on The Cat Ate My Gymsuit, one of the titles I never got 'round to last summer while I was reading books for the Shelf Discovery readalong.
The outline is simple: Marcy Lewis is an unhappy, overweight girl whose father yells a lot. When she gets a new teacher, she and her friends are transformed. Trouble happens with the teacher, and her parents, plus there's a cute guy thrown in for good measure.
This was a short, diverting book, but oh-so-slight. I wonder–would it have meant more to me if I'd read it as a girl?