I followed up my recent re-reading of Marjane Satrapi's Persepolis with two of her other memoirs about her family, Embroideries, and Chicken with Plums.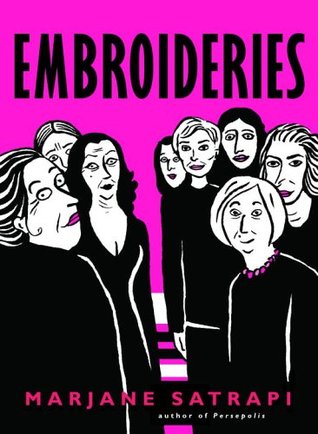 Embroideries expands on the life of Marjane's grandmother, and stories are told by her and her friends in regular women's gathering for tea. The stories are about marriage, sex, love, and its lack. The intimate setting of a small living room contrasts with the oppressive regime outside in Iran, and makes this small book a real gem.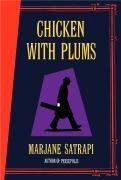 Chicken with Plums is the story of one of Satrapi's great-uncles, a musician in an unhappy marriage. In flashbacks, we learn his history in music and love. This is the second time I read the book, and both times it failed to connect with me emotionally as Satrapi's other books did. Neither the story nor images remain with me, as they do from the other books.