I CANNOT believe I didn't blog about all the Jane Eyre adaptations I watched a year ago when I read Jane Eyre for my book group Gods & Monsters. I wrote about all the Jane-related book reading I did here and thought I wrote about the movies. In fact, I so don't believe it I need to go check again…
OMG what kind of blogger am I that I watched seven (7!) adaptations of Jane Eyre last year and never wrote to tell you about them? Well, I better get started. Alas, the binge watching of seven adaptations and the passage of a year haven't left me with sparkling details but I'll do my best. If I had it to do again, I'd make notes as I went comparing things like the falling-off-the-horse scene, the burning bed scene, the attic scene, Pilot the dog, the relative ages and attractiveness of the characters (Joan Fontaine and Susannah York were ridiculous as Jane, both too pretty and too old). I wish I could remember which Jane was whiny, which pouty, which weepy, etc. This really does beg for a spreadsheet. Or is that TOO much nerdish obsessing? Reader, with Jane Eyre, is there such a thing?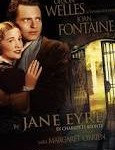 1943: screenplay by John Houseman and Aldous Huxley, starring Orson Welles (Mr. Rochester), Joan Fontaine (Jane), Agnes Moorehead (Mrs. Reed), and a VERY FAMOUS ACTRESS in her first, uncredited role. This one is entertaining to see Welles chew scenery and barely fall from his horse at all, but Fontaine is a disappointingly wimpy Jane.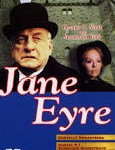 1970: starring George C. Scott and Susannah York. Music by John Williams, which was painful to listen to. Guess he needed those next 7 years to become awesome for Star Wars. York way too old and glam to play Jane, but George C was surprisingly decent, probably the least conventionally handsome of all the Rochesters. If I remember correctly, he was also the most physically scarred at the end–I think he was missing a hand. Some Rochesters barely looked any different.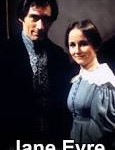 1983: 6 hours! with Zelah Clarke and Timothy Dalton. Zelah had the right look, but was too old for the part, and she was on the wimpy side. My favorite part was the scene after the almost wedding where she leaves her bedroom and Rochester is in the doorway. This adaptation was long and unthrilling in other ways, but that particular scene was outstandingly hot. Again, sorry, can't recall, but if any of them had Rochester cross dressing as the gypsy, it was this one. Not sure it did, though.
1996: directed by Franco Zeffirelli, starring William Hurt (Mr. Rochester), Charlotte Gainsbourg (Jane). I liked Gainsbourg as Jane, but detested Hurt as Rochester; he's blond and American and just wrong.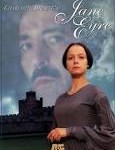 1997: Ciarán Hinds and Samantha Morton. The age difference, and Hinds not being conventionally handsome, and Morton as young and plain all worked in this one but I remember little of it. Hinds might have been the most bi-polar of the Rochesters.

2006: 4 hour BBC miniseries of Ruth Wilson (currently in The Affair) and Toby Stephens (son of Maggie Smith!). A solid production, but the most memorable part of it for me was the ending: there was a huge family picture, with a miniature painting of St. John added like they do in reunion photos, plus Grace Poole was shown holding the baby. They redeemed surly drunk Grace Poole!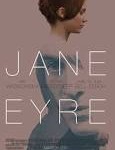 2011: directed by Cary Fukunaga, starring Mia Wasikowska (Jane Eyre), Michael Fassbender (Rochester) and Judi Dench as (Mrs. Fairfax). This was my favorite. Fassbender might be too handsome for Rochester, but he got the crazy just right. Wasikowska was pale and slight and young and very like Jane: strong willed and impressive. This was perhaps the only one that didn't open with Jane as a girl, but rather with her wandering the moors, then jumps around in time. I didn't care for Jamie Bell as St. John–not handsome enough, and very easy to resist in this version.
So that was the second part of last year's Vast Eyre-Bender (pun courtesy of friend Vince). 7 adaptations and about 20 hours.
This year, the book group is reading Wuthering Heights for November. And I've been nerdishly obsessing about adaptations. Guess how many are possible to lay hands on? ELEVEN.
The list goes to ELEVEN.
Not sure I've got that kind of stamina. The discussion's on 11/30/14. We'll see.