Monday, November 16th, 2015
I have been meaning to write this post for weeks, and now that I finally sat down and did, I've ended up deleting most of it. Argh! Quit? I don't think so. Here's my post-summer reading.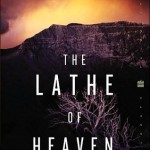 The Lathe of Heaven by Ursula K. LeGuin. For one of my book groups about a man living in a future dystopia who can "fix" things by dreaming. LeGuin gives good dystopia.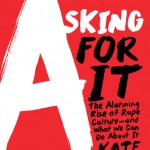 Asking for It: The Alarming Rise of Rape Culture and What We Can Do About It by Kate Harding. I sought this book out after I read Jon Krakauer's Missoula. Harding's book is smart and provoking about how we can fix seriously broken systems and attitudes.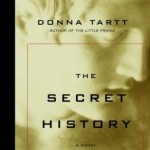 The Secret History by Donna Tartt. I re-read this for one of my books groups. I thought it would be interesting to re-visit, as I'd read it when it came out and my memories amounted to little more than: cool secret, too long, cream cheese and marmalade sandwiches. After a second reading of this big book crammed into a small package with small font, margins, and spacing, I remember a lot more detail, but the summary is the same. Great idea, great writing, way too long for what it is, and I prefer Tana French's homage, The Likeness, to Tartt's original.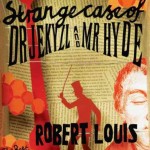 Dr. Jekyll and Mr. Hyde by Robert Louis Stevenson. For one of my book groups as a Halloween read. I enjoyed reading this novella again because it is different from what everyone thinks they know about the book.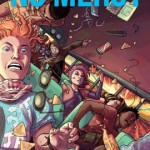 No Mercy graphic novel by Alex de Campi illustrated by Carla Speed McNeil. I'm a huge fan of McNeil's and her Finder is one of the longest running comic series there is, and one of my favorites. Here she's doing the art for someone else, but the result is still terrific in this story of a group of mostly pampered smart kids who go on a trip to South America and things go horribly wrong.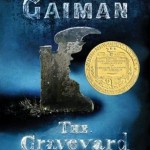 The Graveyard Book by Neil Gaiman, for one of my book groups. A re-read, and one I mostly read aloud to my kids though we did get the audio book from the library and listen to Neil himself read it, which I highly recommend. There is also a bigger production but I think the author reading was quite perfect. Graveyard Book is a boy-who-lived story, reminiscent of many others, but Gaiman's spooky spin on details makes it fresh and engaging.
And, as anyone who has visited the blog lately knows, I've been leading a small brave group of readers through Infinite Jest while reading a commentary, Elegant Complexity, for help in parsing its IJs many mysteries. I highly recommend the group read for Infinite Jest. We started with the 70ish pages a week schedule done by Infinite Summer groups, but slowed down to about 40, which was so much more manageable. This was my second time through IJ, and I found it rich, challenging, and enjoyable.
So, that's it for the last few months–a mixed bag indeed: sci fi, sociology, modern literature, Victorian lit, a graphic novel, a children's book, Infinite Jest and a commentary. Whew!
What have you read/enjoyed this fall?